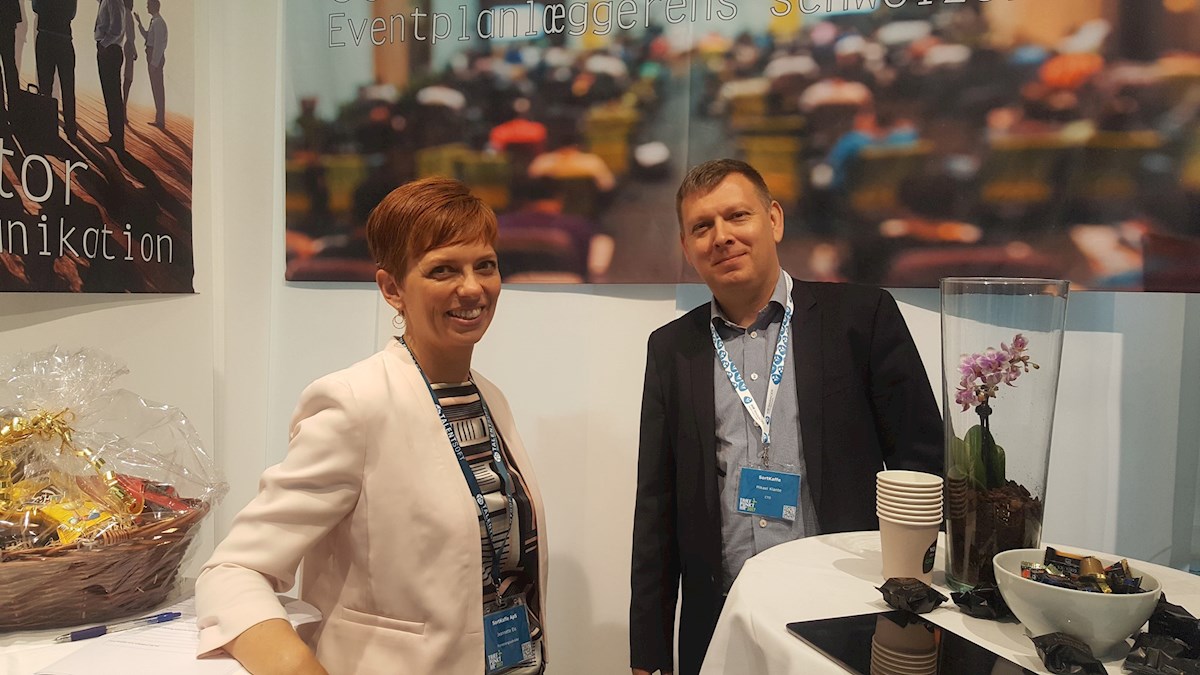 About us
Attendwise ApS is a Danish software company that specializes in the development of the event system ConferenceCommunicator and digital guest registration Guestbook. Both solutions digitize meetings and events in a smart way.
Attendwise is owned by Mikael Klante, who is our technical director and founder of the company in 2011, and by Jeannette Eis, who is our commercial director and who has been a partner since 2013.
History
Attendwise ApS saw the light of day in 2011. At that time, apps were the new black, and we developed tailor-made apps for after school institutions, museums, tourist agencies and municipalities, including a conference app for a department in Aarhus municipality.
The case with Aarhus Municipality became the seed for our event platform ConferenceCommunicator, which today is our core product. We embarked on the development of our conference app in 2014, which over the years has been expanded with features to also embrace trade shows and networking events in addition to conferences and courses.
Development and marketing of ConferenceComunicator and Guestbook
Based on customer demand, we quickly saw an idea in expanding ConferenceCommunicator with other modules that embrace the entire process of planning and executing events. From marketing, collecting registrations and material to communication, participant involvement and relevant meetings.
Alongside the growing need to hold online meetings and events, we have expanded the range of features with a virtual event platform, called ConferenceCommunicator Live.
Guestbook was created on the basis of a customer query, which is a simple digital guest registration for companies and organizations, as well as cafées and restaurants.